TEAM ORANGE
---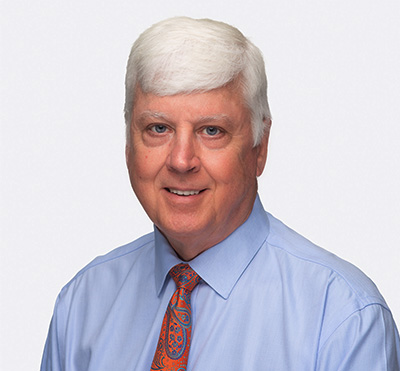 Gary L. Bevill, MD
Arkansas has always been my home except for 2 years in Louisiana as a child. From Bearden High School, to Ouachita Baptist University in Arkadelphia, to UAMS in Little Rock, to my AHEC Residency in El Dorado and establishing a solo practice in 1985, I have enjoyed south Arkansas.
As a freshman medical student, the prevailing thought on family life from my peers was that medicine and family involvement don't mix. Frankly, they were wrong! It does take a concerted effort, but my understanding wife, two grown children, and now grandkids are the most important things in the world to me and I'm still actively involved in their lives. They are key reasons I enjoy being a Family Physician and most of my outside activities and hobbies revolve around my family.
I also have always loved working with older adults and our "Senior Citizens." That is one reason I worked hard to get the additional certifications and specialties in Geriatrics. Ruby, our Cavalier King Charles Spaniel, who is a duly certified therapy dog by the Alliance of Therapy Dogs makes nursing home rounds with me as a therapy dog. It is amazing watching the smiles of the nursing home residents as we visit them.
As a founding member of SAMA, I'm thankful daily for what has been accomplished through the clinic and look forward to the challenges and opportunities of each new day.
Office Location(s):
SAMA HealthCare Services
Primary Specialty:
Family Medicine
Secondary Specialty:
Geriatrics
General School Education:
Bearden High School- Bearden, Arkansas : 1974 Valedictorian
Undergraduate Education:
Ouachita Baptist University - Arkadelphia, Arkansas : 1978 Bachelor of Science
Medical Education:
University of Arkansas Medical Science Campus : 1982 Little Rock, Arkansas
Residency:
AHEC Family Practice Residency - El Dorado, Arkansas : 1985
Chief Resident 1985
Academic Appointments:
Associate Professor AHEC South Arkansas : 1985-present
AHEC South Arkansas is a Family Medicine residency program.
Board Certifications:
American Board of Family Medicine : 1985- Present
Geriatrics- CAQ American Board of Family Medicine : 1991- Present
American Medical Directors Association: The Society for Post-Acute and Long-Term Care Medicine – Certified Medical Director: 2007- Present
In Practice Since:
1985
Affiliations:
Medical Director of Hudson Memorial Nursing Home : 1998-present
---
Gabrielle Beaman, PA-C
Physician Assistant
Undergraduate education: University of North Texas – Denton, TX : Bachelor of Science in Integrative Studies concentrating in Biology, Business Management, and Health Promotion 2018
Graduate education: Trevecca Nazarene University, Physician Assistant Program – Nashville, TN : Master of Science in Medicine 2021
I enjoy spending time with my husband, lifting weights, baking, and in the fall, watching Nebraska Husker football! GO BIG RED! I moved to El Dorado with my husband in 2021 and have enjoyed getting to know my SAMA family and our patients! Every day I try to live and do my job with the following Mother Teresa quote in mind "Let no one ever come to you without leaving better and happier. Be the living expression of God: kindness in your face, kindness in your eyes, kindness in your smile."
---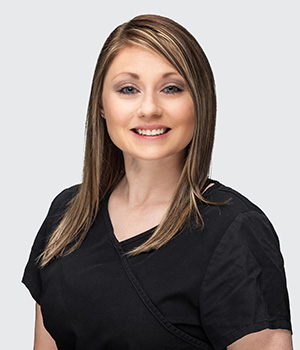 Heather Nix, APRN
Advanced Practice Registered Nurse
---
STAFF