SAMA Healthcare Services
What is different about SAMA HealthCare Services?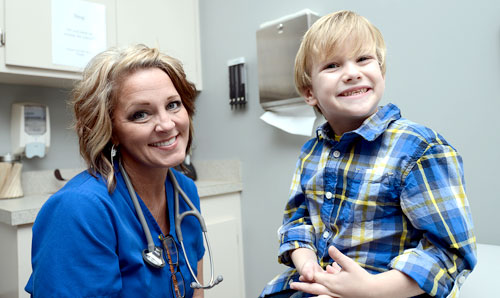 SAMA HealthCare Services is truly a unique and different kind of Family Practice medical facility than any other in South Central Arkansas or North Central Louisiana.
Healthcare is more than just medicine and instruments, it's about people, professionals who care about YOU. Our staff of physicians, our advance practice nurses, our office nurses, and our support personnel are all here for you. We are your neighbors, friends, and acquaintances familiar with your family's and local industry's medical needs.
From health maintenance or education, to injury or disease prevention, to treatment or management of your healthcare needs, SAMA is the Right Choice in HealthCare for you.
Using the latest in technologically advanced equipment and techniques for your most complex medical needs, our healthcare providers are trained and experienced to care for the youngest newborns to the most senior adults. SAMA is your "one-stop" source for all but the most severe healthcare needs.
Our on-site services
Providing the most comprehensive and advanced services in the area, SAMA HealthCare Services is the "One-Stop" healthcare facility for YOU.
Family oriented medical care for all ages
Well baby checks
Annual physicals and Pap Smears
School, college, and sports physicals
Allergy testing and injections
Employment physicals
DOT/CDL physicals
Work related exams and medical care
Laboratory and Pathology services
Pregnancy tests
X-Ray services and studies
Family oriented medical care for all ages
Well baby checks
Annual physicals and Pap Smears
School, college, and sports physicals
Allergy testing and injections
Employment physicals
DOT/CDL physicals
Work related exams and medical care
Laboratory and Pathology services
Pregnancy tests
X-Ray services and studies