TEAM PINK
---
Lauren Monteith, MD
I grew up just a few miles from SAMA Healthcare in the Parkers Chapel area, and I graduated from Parkers Chapel High School before earning my bachelor's degree from the University of Central Arkansas. I completed medical school and my residency at the University of Arkansas for Medical Sciences.
I have three amazing children; Collin, Ellyson Kate and Harper, and we are active members of the First United Methodist Church.
In my spare time, I enjoy being with family, traveling and watching sports – in particular, Duke Blue Devil basketball, Indianapolis Colts football and of course, the Arkansas Razorbacks!
I love the diversity of family medicine and being able to take care of people of all ages. As a native of El Dorado, I am proud to serve my hometown.
Office Location(s):
SAMA HealthCare Services
Primary Specialty:
Family Medicine
---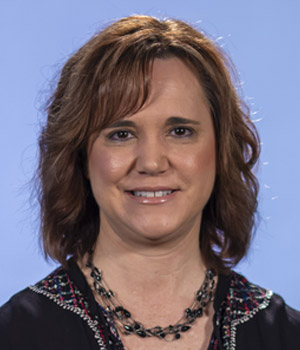 Jan Porter, APRN
Advanced Practice Registered Nurse
I am a native of South Arkansas, graduating from Parkers Chapel High School and returning home after finishing college. I graduated with my BSN from the University of Central Arkansas, with my MSN from the University of Phoenix and with my post-graduate certificate in Family Practice Nursing from St. Joesph's College in Maine. I have also achieved my Certified Diabetic Educator certification. I have previously worked at MCSA, mostly as an ICU nurse, and then at UAMS AHEC-South Arkansas before coming to SAMA.
My off time is spent with my family, which is quite busy with a daughter, a step-daughter who is in college, and a step-son who works in the oil field. I spend many hours watching my youngest play basketball and softball for the South Arkansas Slammerz. We attend PC First Baptist Church.
I love living in South Arkansas and could not imagine being any where else. My heart belongs to South Arkansas and to SAMA!
---
STAFF